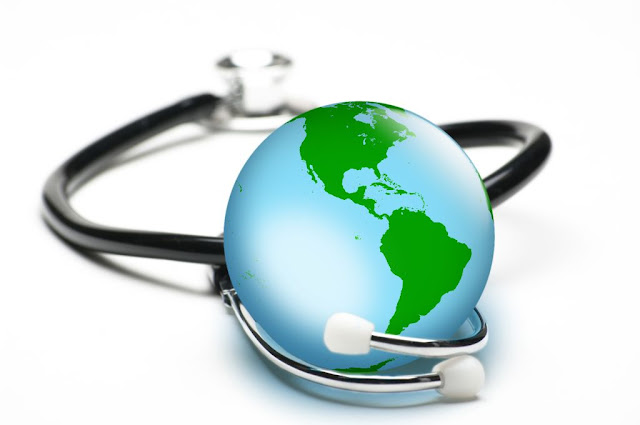 Doctors do not perform any surgery in the advanced stages of prostate cancer because the tumor and its metastases can be controlled with chemotherapy and hormone therapy for several years.
Unfortunately, sooner or later, these methods stop working. Even in such a difficult situation, there is a way out. Doctors provide prostate cancer treatment with Actinium-225 which can reduce the size of metastases and achieve a significant increase in the life expectancy of patients.
The essence of Actinium therapy
Actinium-225 is an alpha emitter. It damages cancer cells due to powerful but very short radiation, and therefore it works only in the accumulation site without damaging any healthy tissues.
During Actinium-225 cancer treatment, a radiopharmaceutical is injected into the patient's body intravenously. It finds cancer cells and accumulates in them. How is this possible?
The secret to the success of Actinium therapy is that the radionuclide is attached to ligands. These are molecules that can selectively bind to other molecules. In this case, it is PSMA (prostate-specific membrane antigen). It is a protein found in cancer cells but absent in normal tissues.
The drug thus consists of two parts: one delivers the radionuclide to the tumor, and the other destroys cancer cells. This treatment method is called radioligand therapy. Many clinics in Germany have been successfully using Actinium for several years now. It is administered every 8 weeks until the desired result is achieved.
The results of the use of Actinium-225 for prostate cancer treatment
A review was published in 2021 that covered dozens of studies involving a total of 256 patients. Actinium-225 has been used to treat castration-resistant prostate cancer, that is, in the most difficult situations when only symptomatic treatment is an alternative.
In most cases, a good result was achieved. Diagnostics using PET/CT scanning showed a response to treatment in 74% of patients. This means that the tumors have shrunk by at least 30%. In other patients, the results were also positive, but the tumors did not shrink as much or simply stopped growing. A biochemical response (lower PSA levels) was also achieved in 63% of patients. The median survival exceeded 1 year.
Side effects are common, but usually not severe. The main one is dry mouth. Cancellation of treatment due to side effects is recorded in only 10% of cases, which indicates the high safety of radioligand therapy.
Recent studies show that Actinium therapy is effective even for patients who no longer respond to Lutetium-177 therapy. This is another radionuclide that is used for radioligand therapy. A recent study demonstrated the efficacy of Ac-225 PSMA therapy in 17 of 26 patients who no longer benefited from Lutetium-177.
Where to have your targeted alpha therapy?
Actinium-225 treatment is still not a standard treatment for prostate cancer, so only a few clinics in Europe use this technique. You can use the Booking Health website to find medical facilities where you can have your Actinium-225 treatment, find out the cost of treatment, and compare prices in different clinics.
The specialists at the Booking Health company will help you find a medical center and take care of all the arrangements for your trip. We will contact the hospital administration and make an appointment for your preferred dates. We will also book a hotel room and airline tickets, meet you at the German airport, and take you to the clinic by car.
Publicidade, serviços e donativos
» Pode ativar rapidamente campanhas promocionais, assim como requisitar outros serviços em NotíciasdeAveiro.pt.
O Notícias de Aveiro tem canais próprios para informação não jornalística como é o caso deste artigo »» ler estatuto editorial.